Who We Are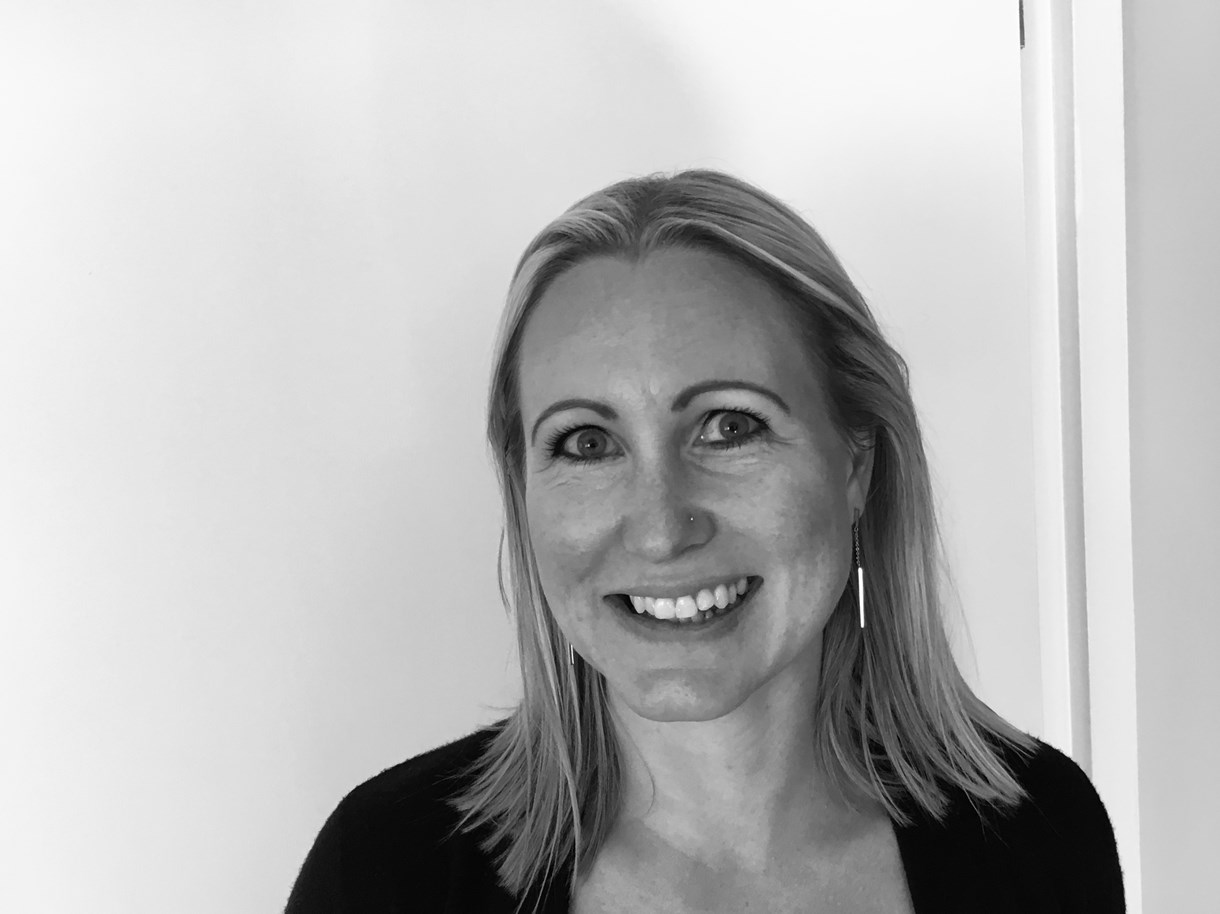 Natasha Britton
Co Founder & Artistic Director
Erica Moshman
Co Founder & Artistic Director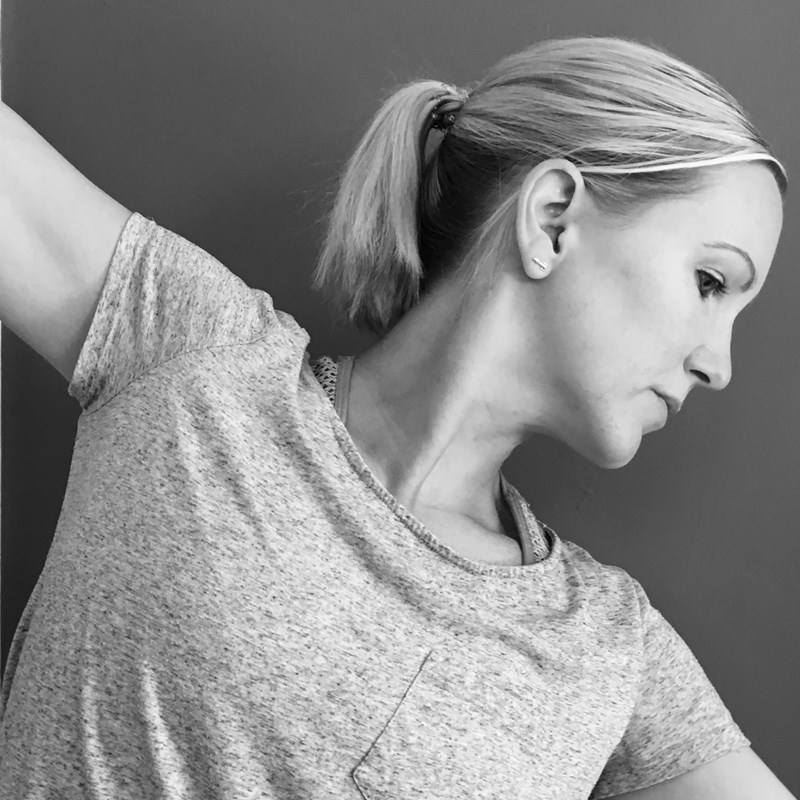 Natasha Britton
Natasha
Co Founder & Artistic Director
Natasha has been working as a freelance inclusive dance practitioner, Project Manager and Education Consultant since 2000.
Natasha specialises in delivering high quality dance classes to people with and without disabilities and in designing and delivering training and mentoring to enable others to develop their skills of inclusion.

During her nearly 20 year career, Natasha has taken on many longer term teaching and dance development posts alongside freelance projects. Roles have included:
Magpie Dance

Co Artistic Director (2017-2019)
Training Coordinator (2010-2017)
Teacher and mentor (2003 – 2019)

Sadler's Wells– Panel member for the National Youth Dance Company auditions (2018 & 2019) & Freelance Dance Artist (current)
The RAD (Step into Dance) – Freelance teacher & Mentor (current)
Different Planet Arts– Artist Advocate (current)
Rounded Rhythm- Outreach Manager and Associate Artist (2015-2018)
The Orpheus Centre– Dance Teacher (2014-15)
3ddance– Founder & Director (2008-2010)
Candoco Dance Company– Associate Artist (2000-2009)
Natasha has also delivered projects for many clients on a freelance basis including:
Trinity Laban, Essex Dance, South East Dance, Maidenhead Council, Epic Arts, The Specialist Schools Trust, Attitude Youth Dance, Brighton & Hove Music & Performing Arts, The Children's University, The Brighton Dome and number of School Sports Partnerships and special schools in the South East.
Natasha worked as a Facilitator for Magpie Dance from 2003-2019. In addition to this role, between 2010-2019, she created a training division for the company. This work included developing partnerships and securing clients, designing the content of education and professional development courses and writing the ground breaking 'Inclusive Dance Practice Training' (IDPT) programme. This is a 5 module course training dance professionals to work inclusively. Natasha successfully secured Affiliate status from CDMT (The Council for Dance and Musical Theatre), endorsing the courses that she wrote.
Natasha also worked as Co Artistic / Dance Practice Director at Magpie Dance from 2017-2019 whilst the organisation was going through a period of transition (following the retirement of the Founding Artistic Director). In this role Natasha planned artistic projects, which brought together the participation and performance strands of the company. She also co wrote a four year artistic plan for the organisation, seeking to secure a stronger core artistic vision and strengthen the organisation's financial position. Alongside this work she also oversaw all quality control for the extensive programme of classes and provided support and appraisals for the freelance team of 24 people.
Natasha was Founder and Director of 3ddance (2008-2010) which was an inclusive dance education company delivering workshops in the South East. In the two years that she ran the company, she secured projects funded by a number of South East school sports partnerships and also gained South East Youth Dance Network Hub funding. She and her team of teachers delivered workshops to 20 special schools, which spanned anything from a day to a term. They also delivered workshops for Brighton University and Canterbury Christ Church University. Youth Dance England used footage of 3ddance projects in their promotional DVD.
As well as her inclusive practice, Natasha has also held a number of positions in schools and colleges and was on the education team for Richard Alston Dance Company. For four years Natasha oversaw GCSE dance courses at Patcham High School and the BTEC National Award at Varndean College. Between 2000-2007 Natasha had regular freelance/ employed work in 5 other colleges in the South East. Included in these part time positions were 7 years at Brighton College and 2 years at Reigate College. Natasha also taught weekly professional contemporary technique classes and covered maternity leave as Brighton and Hove Council's Youth Dance Development Officer.
On a voluntary basis, Natasha was a committee member for Balletbees, an inclusive dance community company in Glasgow (2017-2018) and is currently an Ambassador for The Inspiring Future Theatre Campaign.
Natasha has a BA (Hons) in Dance Theatre from Trinity Laban and a PGCE in Post Compulsory Education. In addition she has undertaken a number of courses in business and management and is trained as a Bronze and Silver Arts Award advisor. Natasha also has first aid and advanced safeguarding training.
Natasha has published articles on inclusive practice for The Foundation for Community Dance, OneDanceUK and Dance Matters. She received a Jack Petchey Leader Award (2015) and the YEAUK Visionary Director Award (2018).
Natasha has been on our panel over the past few years for U.Dance as our (South East Dance's) inclusivity expert for youth dance. Natasha is a passionate advocate for positive experiences in dance for young people with and without disabilities. She is an important member of the panel providing a thoughtful, insightful and experienced approach to the project. We highly value and are inspired by her contribution to the work
Sarah Kearney, Assistant Producer - Children & Young People, South East Dance
Natasha has worked successfully across the complex range of children's needs at the school and all have been fully included and touched by the joy of dance and the energy and passion of Natasha. She is skilled at working with our children in a proactive and valued way and ensures that the wider team of teachers and support assistants around the children are also supported and inspired to develop dance opportunities across the school
Jonathan Howells, Headteacher – Cedar School Southampton
Natasha gave me an opportunity and created a pathway I didn't know existed. She built me up at a time when I had no self-confidence and gave me a job and new skills that I've now utilised in my career. I'm so blown away with how focused and determined and present she is with everyone and in everything she does and she does it...with a big ole grin! She brought the best out of me and she brings the best out of everyone she meets
Benjamin Hardy-Phillips, Past Trainee
Natasha's enthusiasm, dedication, love and joy for what she does is infectious. She has an abundance of knowledge about support and safe practice when it comes to leading a group. You only have to be with her in a teaching capacity to understand that she lights up a room
Luke Brown, Artistic Director, Luke Brown Dance
Natasha is an incredible teacher. She has taught my daughter in various classes for 13 years. My daughter has severe speech, language and learning difficulties and finds many activities very challenging. Natasha has developed huge skills in motivating, inspiring and building confidence and physical skill development. She is just an amazing, bright, inspirational, skilled, kind and wonderful teacher
Parent of a student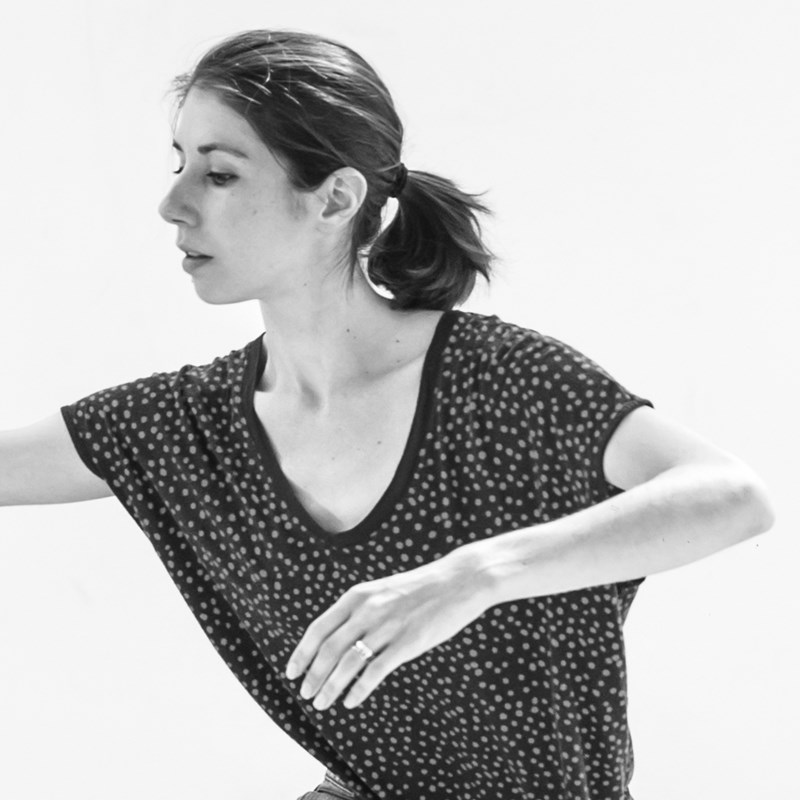 Erica Moshman
Erica
Co Founder & Artistic Director
Erica Moshman believes that dance sparks creativity, transcends language, provides a platform for social activism and opens communities. She endeavours to make dance accessible for all people.
Erica is a dance artist: a performer, teacher, facilitator, administrator, and manager. She began her professional career in New York where she was on faculty at YDance, and at Evolve Dance Inc., teaching modern and ballet, and serving as Rehearsal Director for the YDance Ensemble (2012-2013). Erica performed across the US with Heidi Latsky Dance Company, Becky Radway Dance Projects, Evolve Dance Inc., and others. Since relocating to London in 2013, Erica has performed in the UK and Germany with Suse Tietjen/Tanzorchester Suse Tietjen, Bahar Fattahi, Amy Cartwright, and Jill Moshman.
Since 2012, Erica has focused her dance practice on community and inclusive work. As a freelancer with Magpie Dance and Create Arts she facilitates classes and workshops for communities with less access to the arts, including: those with learning disabilities, older people with dementia, children in hospital and hospice care, and young and adult carers. She has also led Continuing Professional Development workshops in inclusive practice and inclusive dance training for teachers at various institutions in the UK.
Erica was on faculty at Sutton College in the Springboard programme (lifelong learning for people with learning disabilities), where she designed the Dance curriculum (2016). She has led workshops for all ages for various institutions and establishments including the Imperial War Museum, among others.
Erica is the Managing Editor of The Dancer-Citizen, an online, open-access journal exploring the work of socially engaged dance artists. She was also the Project Manager for The Dancer-Citizen live: Moving The Map 2017.
Erica holds a BA in Dance and Anthropology from Connecticut College (US) and an MA in Dance Anthropology from the University of Roehampton (UK). She is the proud recipient of the Jack Petchy Leader Award (2017), YEAUK Best Teacher (2018), and is a nominee for the One Dance UK Awards (2019).
(Images of Erica by Alice Underwood)
Erica is a fantastic dance artist and community practitioner - I worked with her for national clients during 2019 and she delivered exceptional workshops for participants of all ages. A delight to work with and very adaptable to the client brief. I highly recommend her for all community/outreach opportunities.
Danny Tokay Reid, Producer
We commissioned Erica to create a bespoke family dance activity for our May Air Show at IWM Duxford under the theme of 'Faster, Higher, Further.' We were thrilled with the imagination and thoughtful details Erica included in the choreography and her warm and animated approach. The children who participated in the dance, which was pitched perfectly for the age group, enjoyed the movements and were able to feel they had accomplished something special.
Rosalyn Tyler, Producer, Imperial War Museum
Erica Moshman is a joy to work with, and I highly recommend her services! She is an innovative, versatile, and masterful dance artist and educator. Her ability to navigate the most complex intersections of creative practice, pedagogy, and relationship-building is just one of her many assets that make her a valuable addition to any program or project. She is always meticulously prepared, a creative thinker and mover, and so very generous with her time, energy, and skill!
Julie B. Johnson, Senior Lecturer, Spelman College, Department of Dance Performance & Choreography